Ashford Australia Hand Crafts
Australia and New Zealand are natural allies with a strong trans-Tasman sense of family. At Farmer Armour we feel this and love working with our New Zealand supplier. The history of Ashford is a special story and shows why they are such a great company.
The company was founded in 1934 and has become a world leader in the manufacture of quality spinning wheels, weaving looms and textile equipment.
Today, together with their loyal team, have produced over 900,000 wheels and looms.
They use only the finest native New Zealand Silver Beech hardwood, sourced from sustainably-managed forests with Forest Stewardship Council approval.
Their wheels, looms and carders are the result of more than 80 years' experience, customer feedback, research and development. Available in natural wood or finished with eco-friendly water-based lacquer. They are designed to be simple, easy to assemble and finish and fun to use.
At their woollen mill in Milton, New Zealand, they source and process high quality fleeces and fibres.
Experience the joy and pleasure of creating your own unique yarns, fabric, garments and homeware using their wheels, carders, looms, fibres and yarns. Relax knowing your crafts are sustainable, renewable and environmentally-friendly.
Ashford history
It all began with a young man in the right place at the right time. The worldwide depression of the 1930s was not Walter's idea of a good time for starting a business, but with purpose and determination he converted the family laundry into a tiny workshop in one of the most depressed suburbs in Christchurch, New Zealand.
Four days a week he worked making wooden fireside stools seated with seagrass. On the fifth day, with a stool on the handlebars of his bicycle, he rode the city knocking on doors and learned first hand that quality and value resulted in orders.
Assemble and save
Not long after this the family moved to Rakaia, a small country town. Here Walter rented an old building and set up a small factory. He repaired furniture and began making everything from picture frames to chicken coops. Good workmanship and modest prices brought their own reward. However, Rakaia's population of only nine hundred was hardly enough for potential growth. What he needed were customers. He gave it a lot of thought and eventually an idea came to him… he would sell his fireside stools by mail order. Wrapping up stools and posting them presented him with a second problem, the matter of bulk. Then Walter had his second bright idea. He would make the wooden parts for the stools and post them together with an instruction sheet for customers to 'Assemble and Save', a catch phrase that became the company's slogan.
And so kitsets became a great success on the New Zealand scene. Because Walter was a practical man with a flair for design, his staff and production line expanded to include nursery and household furniture, utilities and toys. Walter's greatest assets were his ability to design simple practical products and the specialized machinery to make them.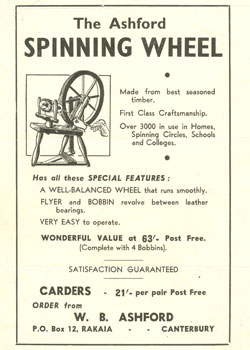 The spinning revolution
In 1940 the Home Journal magazine asked Walter to design a spinning wheel that could make knitting yarn. It had to be aesthetically pleasing, functional, robust, trouble-free and yet a simple kitset that could be posted all over New Zealand. The first model was a double drive model, but Walter soon discovered that spinners wanted to change the bobbins with ease. So with the help of his father, the Reverend Dudley the Scotch Tension flyer was developed and a patent pending awarded for its unique design. This revolutionary idea enabled the drive belt to be left on the flyer and it was just a simple matter of releasing the Scotch Tension to remove the bobbin. Today this innovation appears on many other brands of spinning wheel.
With World War 2 upon New Zealand, Walter's wheels were in great demand to create yarn for woollen socks and caps for our soldiers, sailors and airmen overseas. While Walter served in the Airforce, his father managed the business and with the help of a disabled foreman and a team of women, kept the factory working at top speed to produce 3,600 spinning wheels.
In 1945 Walter returned to his factory only to find that nylon, the new wonder fibre, was overtaking wool and hand spinning. It was over. For the next 20 years spinning slumbered like Sleeping Beauty. Click here to view a Spinning Wheel time-line.
Interest in wool revived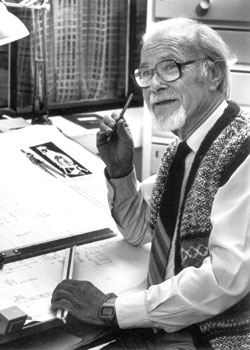 Then one day in 1965 Mrs Pamela Simcox knocked on the factory door and said, 'Please could you make me 10 spinning wheels'. This was not the sort of challenge Walter wanted to take up for the second time, remembering with distaste a storeroom of wheels, which had to be discounted at the end of the war. But Pamela persisted, emphatic that wool was the only wonder fibre, cool in summer and warm in winter. At agriculture and pastoral fairs, Pamela followed the country's expert shearers spinning up the fleeces as they fell from their blades. She was persistent. Besides, why let that expertise go to waste? And so, once again Walter was in the right place at the right time.
Starting from where he left off, he saw the need to keep in touch with spinners, and by adapting, modifying and streamlining factory procedures he produced the popular Traditional Spinning Wheel while still in the modest Rakaia premises. With little promotion, spinning groups mushroomed all over the country. Orders also began coming in from Australia, America and Europe.
A larger factory was constructed in Ashburton. Now, with plenty of space, machinery and skilled craftsmen, the manufacture of spinning wheels surged ahead. From these small beginnings the company has now produced over 700,000 spinning wheels and are exporting to over forty different countries.
Quality, reliability and durability
The key to success has been Ashford's devotion to quality, reliability and durability. Only the best of materials are used. There is also a continual process of improvement and innovation in design, while retaining the aesthetic appeal of a graceful spinning wheel. The range of wheels allows spinners the ability to spin fine, bulky and novelty yarns from all types of fibre.
Sustainable development
Since the beginning, the company's philosophy is to respect nature and work ethically and sustainably. The solid wood products are made of indigenous Silver Beech timber from Forestry Stewardship Council-approved mills. A business initiative to increase recycling and reduce the use of energy, water and waste was recognised with a regional Clean Green Award.
While approximately 95% of today's business is with hobbyists and craftspeople in the western world, Richard and Elizabeth take great pride in their connection to communities which are less well off, where their spinning wheels and other equipment are vital contributors to families' wellbeing.
And of course, spinning and weaving are eco-friendly activities that reduce the dependence on non-renewable resources.
In 1986 Walter was awarded the Queen's Service Medal, a fitting honour for a man who gave a lifetime's dedication to crafts and his local community.
The family work is continued by son, Richard and his wife, Elizabeth and grandson, James and his husband David, who manage the factory, the craft village in Ashburton and the woollen mill in Milton, New Zealand.
factory
Operating from a 3,000 square metre (30,00sq ft) factory on a two hectare (5 acre) site located on State Highway 1, in Ashburton. This rural town is one hour's drive from the main South island city, Christchurch.
The historic Mill House dating from the 1920s is adjacent to the factory and is home to our show room, class room, craft shop and café. It is also the centre of our Craft Village.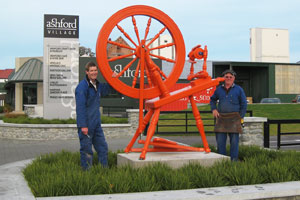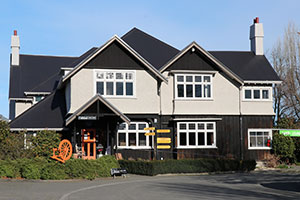 Our timber is, Silver Beech (Lophozonia menziesii or previously known as Nothofagus menziesii), sourced from a sustainably-managed mill (Forestry Stewardship Council approved) in Southland, New Zealand and is naturally air-dried for up to twelve months before kiln drying.
Timber is cut to length on a 4 side moulder.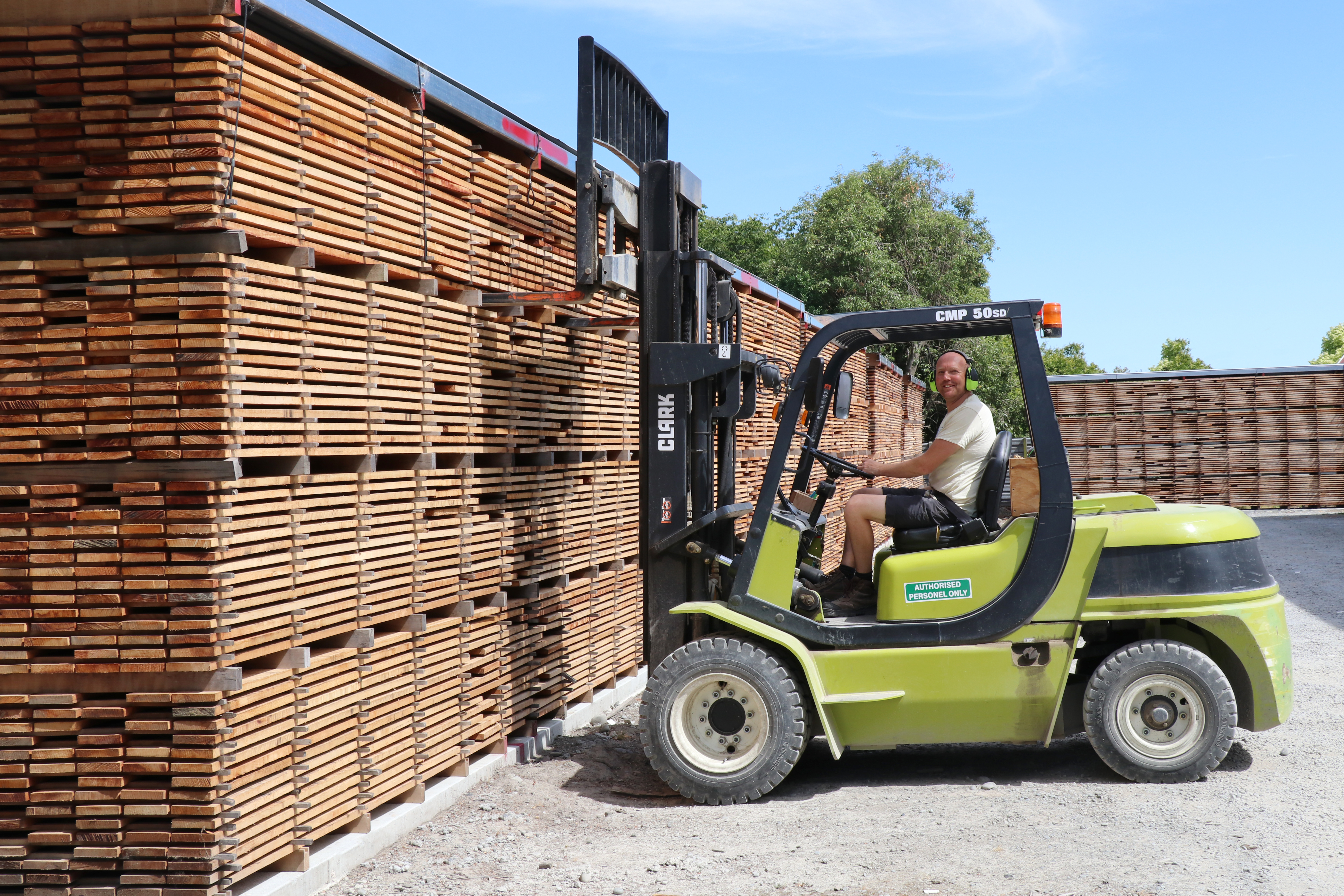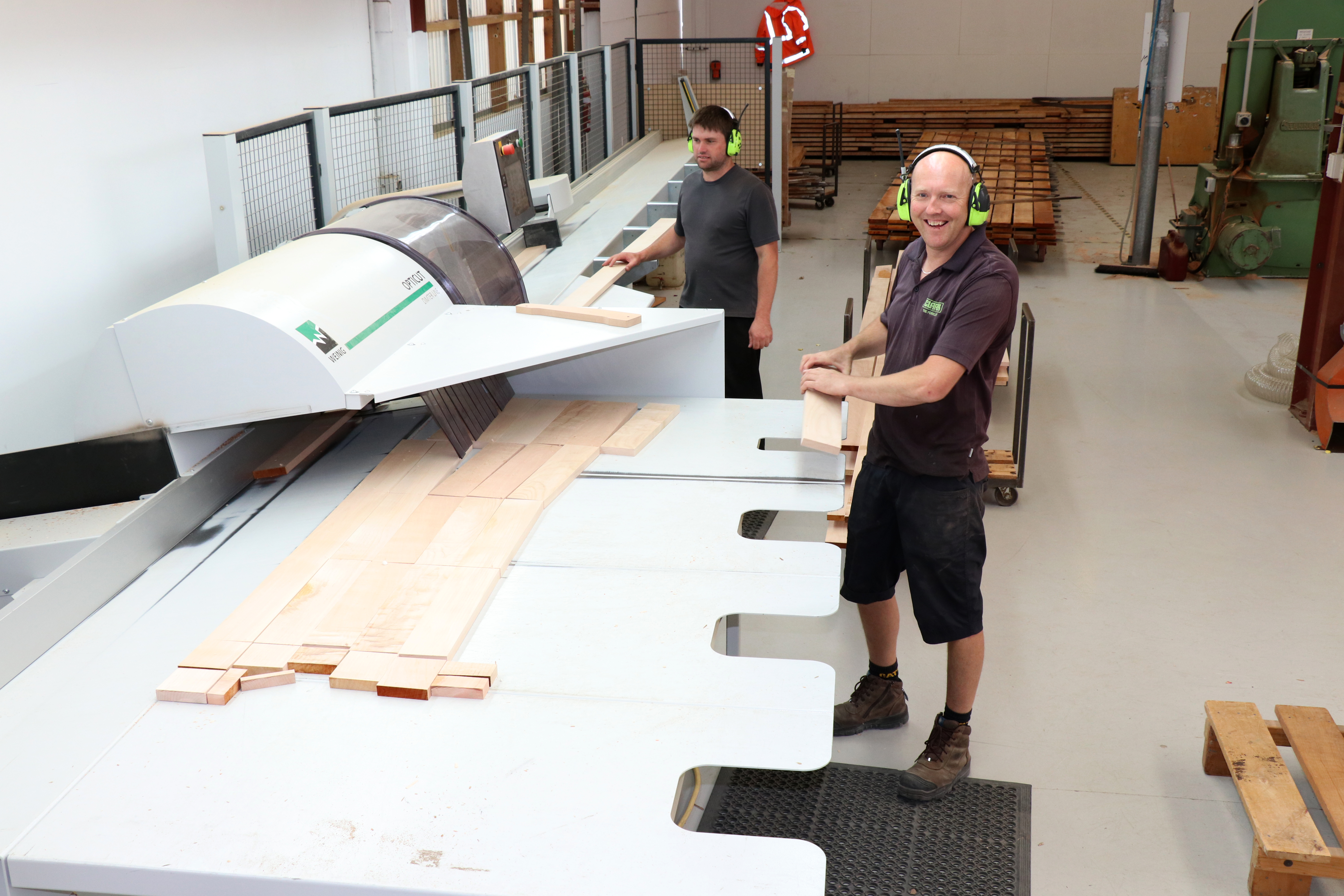 Such heavy investment in plant ensures the company can produce and export precision-made, affordable products to the world. Products are available lacquered or natural.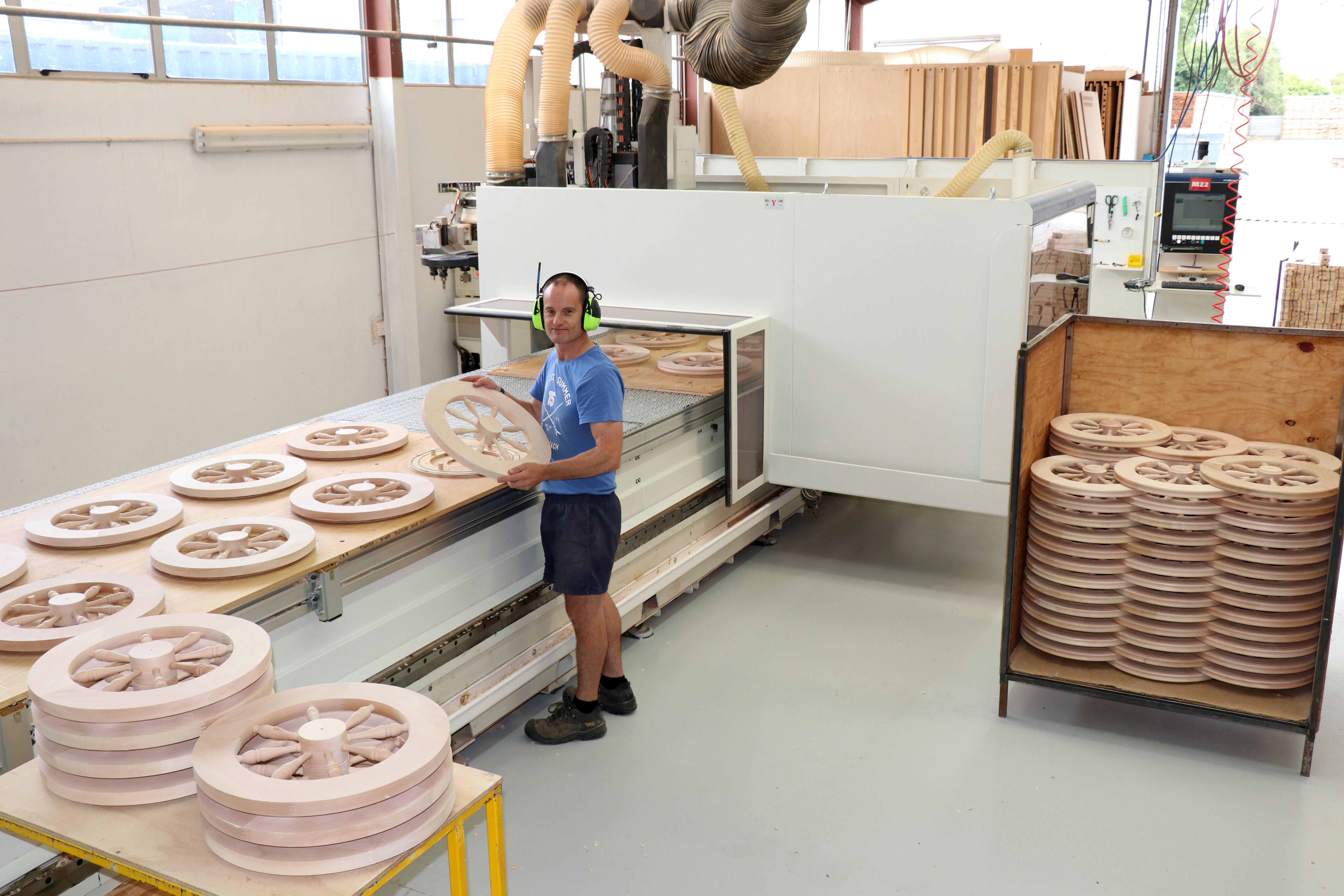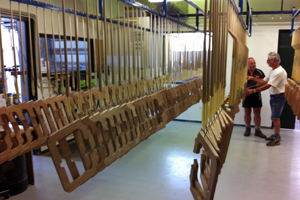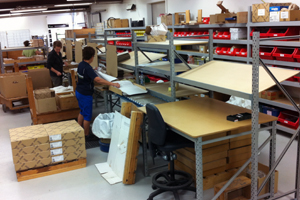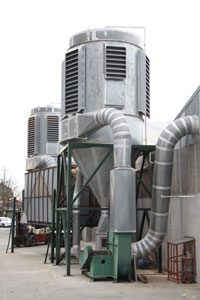 Our dust extraction systems keep the environment clean and our wood shavings are used by local farmers. The company is active in waste reduction, recycling, energy and water conservation.